Annual Maintenance Contract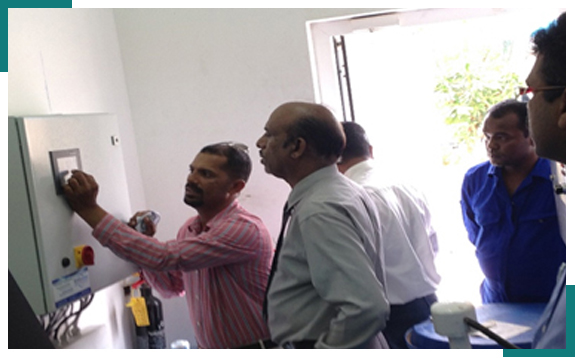 Al Khabeer water treatment is known for its quality specialized services. We undertake all sorts of services that includes annual maintenance contract as well as outside support in form of consultancy and supply of chemicals and consumables.
We have strong maintenance team well versed in their respective field of water and waste water treatment. We follow preventive maintenance concept which helps in delivering value to customer.
With the regular AMC package, we offer various benefits to our valuable customers that includes:
Schedule site visits and services
24x7 available for troubleshooting
Keep adequate stock of consumables at site
Provide training to site operator
Prepare comprehensive report about system and discuss with client.
Finally, all these benefits at most economical rate
We undertake annual maintenance contract in following field:
Effluent treatment plant
Vehicle wash recycling system
Grey water recycling system
Sewage treatment plant
Swimming pool
Water tank disinfection & cleaning
Do contact us in case you are looking for quality maintenance and service for your new plant or existing one