Products
Noah Aqua Carbon
Filter
AKWT offers complete range of activated carbon filters with varied capacities based on customer requirements. ACF helps in reduction of chlorine, organics, color, tannin, objectionable tastes and odors, and dissolved organic chemicals from municipal and industrial water supplies.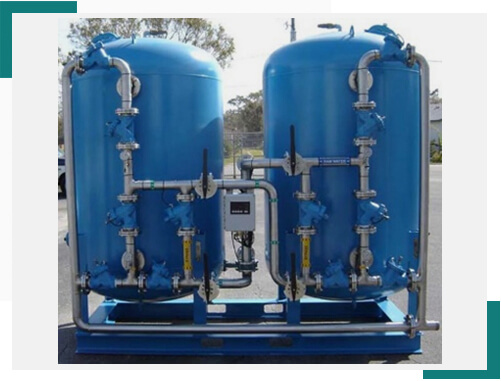 These filters comprise of a pressure vessel containing activated carbon granules as filter media. The porous media having large surface area helps in absorption of dissolved organic matter on to the surface. It removes bad odor of water.

One of the most common applications for activated carbon filters is the reduction of the undesirable tastes and odors present in many chlorinated water supplies. The end product is clean, fresh water with no objectionable taste or odor characteristics. Carbon Backwash Filters are effective in a wide range of applications ranging from pre-treatment for other water purification systems to use as individual treatment equipment for the removal of specific impurities.
AKWT-NOAH AQUA CARBON FILTER PRODUCT SELECTION SHEET: