Products
Noah Aqua Multimedia Filter
AKWT under Noah Aqua brand offers complete range of multimedia filters with top quality vessels, control valves and medias. Multimedia filters are used to remove the turbidity and suspended solids from the water. The filter media generally used are graded layers of sand, anthracite and gravel. It provides very efficient particle removal under high filtration rate. Multi-Media depth filters typically remove particles 5-15 microns in size or larger. Automatic backwashing system removes the trapped contaminants within the filter bed and washes them down the drain. Multimedia sand filters are extensively used in water treatment both in industrial as pretreatment as well as residential application.
Benefits of Multi Media Sand Filters for Sediment Removal:
Protect downstream equipment and appliances
Removes Suspended Solids from Water to Approximately 5 to 15 Microns
Highly Efficient and High Capacity Filtration
Automatic Backwash Feature Reduces Maintenance, and Prolongs the Life of the Filtration Media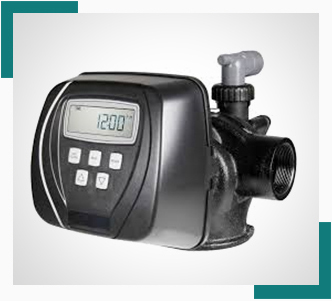 We offer full range of control valves from Clack-USA. It stars with WS1 series, state of the art technology that incorporates many features keeping customer requirements in mind. The WS1 valves are manufactured from composite plastics and are designed to provide high flow rates (up to 27 GPM) over a wide range of applications.

The commercial/industrial line of control valves was also developed with direct input from customers and incorporate many of the features proven in the residential line of valves. The WS1.25 valve provides flow rates up to 34 GPM, our WS1.5 valve provides flow rates up to 60 GPM, our WS2 valve provides flow rates up to 115 GPM, the WS2H valve provides flow rates up to 125 GPM and the WS3 provides flow rates up to 250 GPM.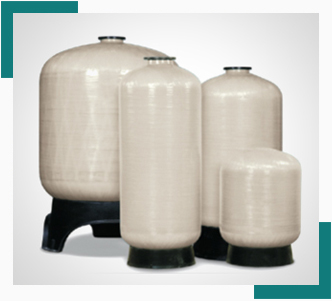 AKWT offers wide range of top quality composite vessels. They are non-corrosive, cost-effective solution for commercial/industrial water treatment and storage. Structural Composite Pressure Vessels offer fiberglass construction for outstanding performance and durability in harsh chemical environments. 100% composite fiberglass construction.
Outstanding performance and durability in harsh chemical environments
Absolutely will not - and cannot - rust
Requires little or no maintenance
Capacities up to 2500 gallons
Factory-backed 5-year warranty
Materials of construction
Polyethylene inner shell
AKWT-NOAH AQUA SAND FILTER PRODUCT SELECTION SHEET: